Real Estate Agent | Carey & Guarrera Real Estate
Carey & Guarrera Real Estate
59 Old Shelton Road
Shelton, CT 06484
Email Phone: 203-925-0058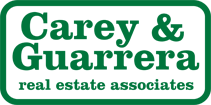 About Keenan
About Keenan
Keenan is a Connecticut native. He was born in Danbury, Connecticut and raised in Shelton, Connecticut. He is currently a senior at Iona College in New Rochelle, New York. Keenan's main area of study is Finance and he is pursuing a minor in Psychology. This unique combination of study gives him the ability to analyze different markets and build offers designed to satisfy each of his clients. Although he is new to the industry, he is eager to learn, work, and revolutionize the way real estate transactions are done within Connecticut.
What got you into Real Estate?
"Honestly, up until the summer leading into my junior year of high school, I wanted to pursue being a Pediatric Physician's Assistant. I think the main thing that helped me finalize my decision to study Finance and eventually obtain my real estate license was the fact that I had been around the business my entire life. Seeing the hard work and dedication that my Grandfather, Uncle, and both Jim and Steve Guarrera put into building this entire company from the ground up, made me want to get involved and make an impact."
What do you like to do outside of Work?
"Outside of work and school I like to travel, spend time with my family, play basketball with my younger brother, go to the gym, spend time with friends, and honestly, I like thinking of ways to improve in all aspects of life."